An Overview of Available Services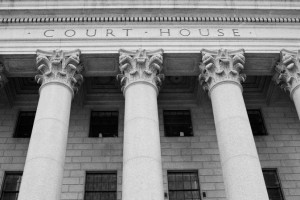 Serving as an Atlanta court reporter service involves much more than sending someone out to type all of the words uttered in a trial, hearing or deposition.  Over the years, the team at Elizabeth Gallo Court Reporting, LLC has put together a suite of services that can meet almost any need at almost any time throughout Georgia.
Below you'll find a brief description of each of our services and online conveniences.  Feel free to click through on any of them to obtain more information.
Standard Services – Our standard services provide our attorneys with the opportunity to have precise transcripts delivered to them within 10 days.  These transcripts can be placed in an online repository so that clients do not have to waste time or money waiting for them to be shipped in physical form.  These transcripts also contain word indexes and other tools to make navigating through them fast and simple.
Expedited Services – Every litigation matter can be somewhat unpredictable.  That means that there will likely be times when attorneys need transcripts of proceedings almost immediately.  Elizabeth Gallo Court Reporting, LLC is an Atlanta court reporter service that can accommodate that need.  We can rush copies of transcripts for clients who need them and make sure they're ready within just about any timeframe.
Schedule a Court Reporter – Scheduling an Atlanta court reporter should be fast and easy.  Wasting time waiting for calls back, price quotes and the like costs time and money.  Elizabeth Gallo Court Reporting, LLC provides clients with the capability of scheduling a court reporter within an online interface.  You can expect confirmation quickly after using this tool.
Schedule an Event – Some litigators need the use of a facility in addition to the skills of a court reporter.  Our facility is fully equipped with ample space for depositions, the latest in technology to allow people easy online access and on-site video equipment for those who need it.  This is also a service that can be scheduled online.
Services for Court Reporters – Court reporters need to continue with their professional training throughout their careers.  Elizabeth Gallo Court Reporting, LLC offers continuing education courses in conjunction with Lexical Continuing Education.  These programs are approved by the Georgia ICJE, NCRA, NVRA as well as other state-level organizations.
Videoconferencing – There are many cases where a typed transcript may not be enough to properly prepare for a trial or settlement offer.  The moods and reactions of witnesses may be of paramount importance.  Our team can provide our clients with videoconferencing so that every nuance from a hearing or deposition can be preserved.  This service also makes it easy to record testimony from a separate location.
Make a Payment – The days of mailing a check to a court reporting service are slowly coming to an end.  Elizabeth Gallo Court Reporting, LLC provides clients with the ability to make secure, online payments so that there is no wait or uncertainty.
Every Atlanta court reporter with our firm will be able to serve as your 'unseen backbone' during your case.  We will provide our court reporting services and all of our other capabilities per your request.  If you'd like to learn more about how we can help you, contact the firm today to obtain prompt answers to your questions.